---
URI: http://linked.data.gov.au/def/tern-cv/5653a752-20ff-435a-8049-2c77c0adbaec
Date created: 2020-09-09
Date modified: 2020-09-11
To collect digital hemispheric photography as an indirect measure of vegetation cover metrics such as LAI and PAI.
DHP is recommended for vegetation up to 8 metres and also for medium to tall stature vegetation with multiple strata. Photographs are taken along six 100 m transects (20 m spacing) at 20 m intervals in the core 1 ha. Images are acquired with the camera looking towards the sky at the nadir (0°) using a tripod mount and level.
core 1 ha - one hectare plot
100 m tape measures (ideally x 3)
Camera with hemispheric lens, preferably a circular fisheye lens
Tripod or monopod
GPS – preferably differential
Field sheet
Compass
not supplied
Lay out plot



This protocol is designed for data to be collected in conjunction with fixed marked 100 m transects in the core 1 ha.
Take a GPS reading at the beginning and end of each transect.



It is best to use survey-grade differentially corrected GPS if possible. The horizontal error from a handheld GPS can be in the range of 2 m to 10 m and can cause problems when validating high spatial resolution products, such as airborne LiDAR.
Record site details on field sheet



Record the following details on the field sheet:

Plot name/Transect number (starting from SW corner):

Field operator names/initials

Date

Start time

Camera and lens details

Height photos taken at

Orientation of camera to north

Photo format (raw)
Take photos



Ensure photos are stored in the raw format. Take photos at 20 m intervals along each transect. Make sure all required photo details (photo numbers, height and time) are recorded on the field sheet in the appropriate location.

Ensure that the camera date and time are set correctly so that image EXCIF data is correct and that the following settings are used for the photographs:

Exposure ‐ Exposure set at ‐1 (1 f-stop below automatic exposure and at automatic exposure).

Format ‐ Set the camera to take the photos in raw format.

Image Resolution‐ ensure the total number of pixels in the image is as high as possible (e.g. 12 MP). Take photos in raw format as this will default to the cameras maximum resolution.

Level camera ‐ Make sure that the camera is level. Ideally the camera should be within 10 degrees of horizontal. This becomes particularly important with large LAI (> 4) and steep slopes (> 15o) and as a result don't work on slopes > 15o (you would either have a shorter path length downhill and a longer path length uphill, assuming that your canopy height is constant and uniform as you move upslope. Or if you put the camera at an angle to the slope you violate the assumption that the foliage angle has a random azimuth distribution. The more you tilt the camera the worse you violate that assumption). If available, use a tripod with a bubble to level the camera. If the terrain is lumpy use a monopod.

Alignment ‐ Align the camera so that magnetic north is aligned with the top of the photograph. Make a note of the alignment if there is any variation to this.

Camera height ‐ Images should be taken at a standard reference height that is appropriate for the site. Typically this is at breast height (1.3 m above the height of the ground surface). However, if there is an understory at this height, it is good to have photos above the understory and below it (e.g. at 1.4 m - if 1.3m is the height of the understory, and 0.5 m). Also, if branches extend to the ground (like at jack pine sites), then it is good to take the photo from as close to the ground as possible to capture most of the leaf area.
not supplied
Karan, M. (2015). SuperSites Vegetation Monitoring Protocols v 1.21. pp37-8 TERN Australian SuperSite Network. Cairns, Australia. http://dx.doi.org/10.4227/05/56134C1310F16, adapted from the AusCover protocol for determining LAI. [http://data.auscover.org.au/xwiki/bin/view/Field+Sites/Hemispheric_Protocol Matt Paget 2013/04/30]
---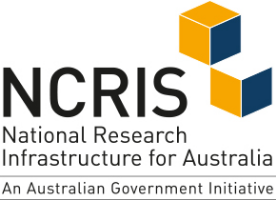 TERN is supported by the Australian Government through the National Collaborative Research Infrastructure Strategy, NCRIS.